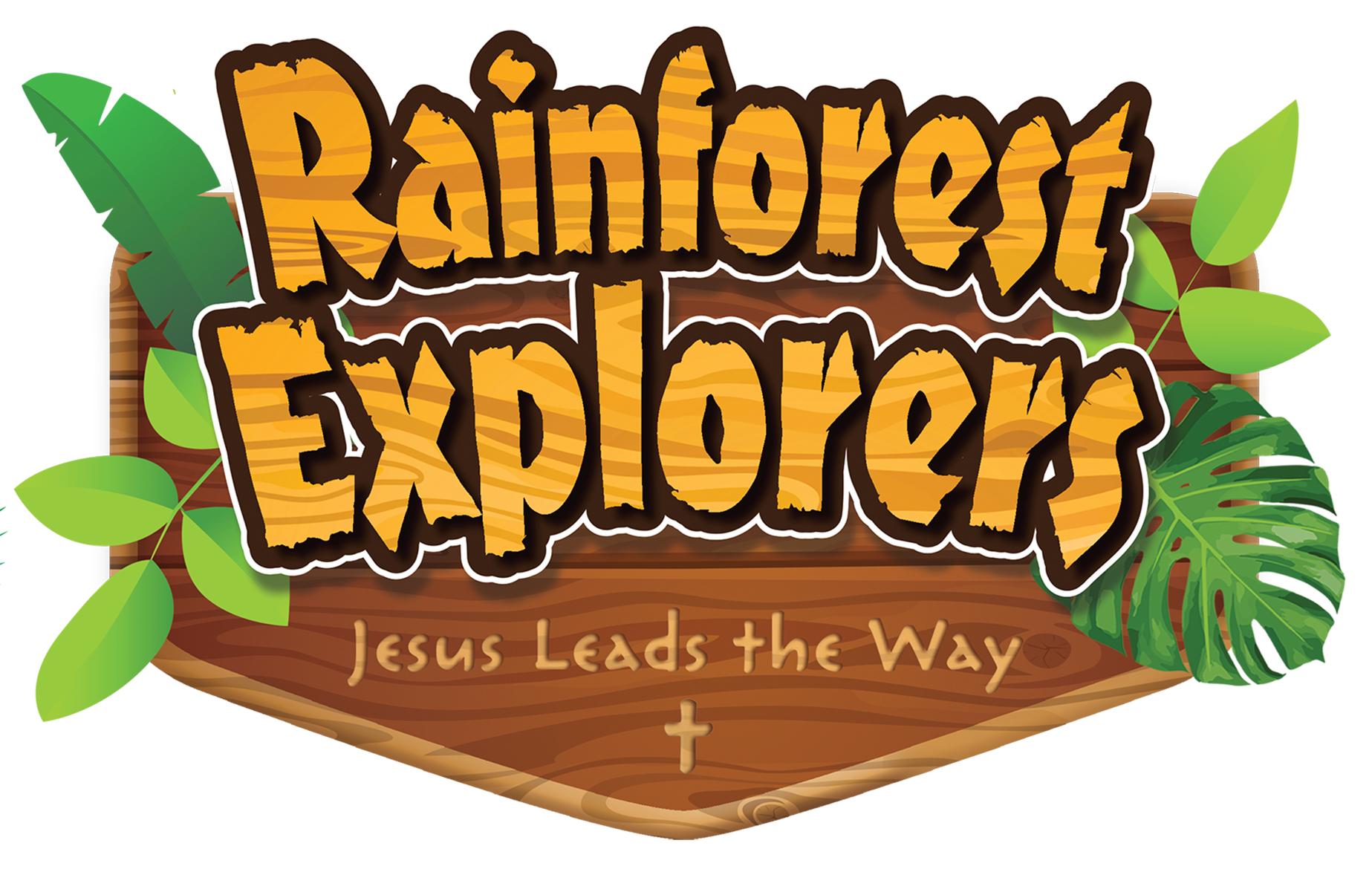 Vacation Bible School..... June 22-26, 2020
Due to the Coronavirus Pandemic, VBS has been postponed. Please scroll down this page to find special Christian Resources for kids!
Christ Community Church has been hosting Vacation Bible School for kids of Kindergarten age through those entering the fifth grade for several years, and offers five half-days packed full of a great introduction to learning about, and building a relationship with Jesus Christ through story-telling, exciting songs, crafts, Bible lessons and fun!
"The Rainforest is a wild place. To make it through this unknown world safely, kids need a guide who can keep them on the right path. Kids will learn how Jesus is our ultimate guide in the Rainforest and in life. He leads us to the treasure of eternal life, and he'll never leave us!"
All kids are welcome... and, it's free!
VBS is our gift to the families of our community and the surrounding area. There is NO CHARGE for kids to participate in this program, and membership in our church (or any other church) is not a requirement. all kids are welcome!
Click here to watch a short video about this exciting program!
Please contact Bernie or the church office (at 208-453-1819) with any questions.